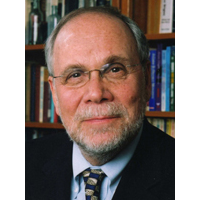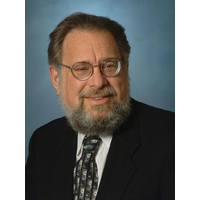 Steven L. Abel
Steven Abel, is a divorce mediator and family law attorney with more than 40 years of experience. He is available as a consultant to mediators and also handles the drafting of QDROs. He is one of the co-authors of "The Friendly Divorce Guidebook for New York", articles on divorce law (including "Social Security Retirement Benefits"), and several forms for divorce, including Child Support Worksheets. He is a past President of the New York State Council on Divorce Mediation, the Academy of Professional Family Mediators, and the New York State Chapter of AFCC. He was recently honored by the NYSCDM, which named its annual award for service as the Abel Award. Steve served on the Board of Directors of the Center for Safety & Change (formerly Rockland Family Shelter) for more than 36 years.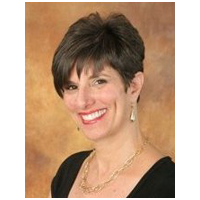 Ada L. Hasloecher
Ada is the founder of the Divorce and Family Mediation Center in Melville, NY. Having developed her skills as a negotiator after 20 years in commercial real estate, she set her sights on a new direction in 2000. With her deep and abiding passion to make a real difference, Ada is on the Board of Directors of the NYSCDM. She has presented workshops to both the NYSCDM and FDMCGNY and seminars on divorce mediation at EAPA (Employee Assistance Professionals Association) and the AAMFT (Association of Marriage and Family Therapists).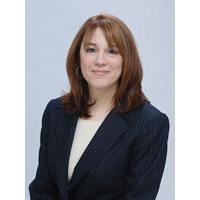 Donna Petrucelli
Donna is a Founding Member of the ACADEMY OF PROFESSIONAL FAMILY MEDIATORS and Co-Director of the Center's new Certification Program. She has been a professional negotiator for over twenty years, having honed her skills as a medical malpractice defense litigator, general counsel to a large not-for-profit, and employment lawyer. Donna is a past Chair of the New York State Bar Association's COMMITTEE ON WOMEN IN THE LAW and was appointed to the New York State Bar Association President's Task Force to Develop Leadership and Diversity and the President's Task Force on Gender Equity. She has given numerous trainings on employment law issues, has presented on various topics at conferences, and was recently interviewed along with Ken Neumann for the documentary THE BIG FLIP.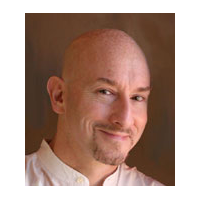 Glenn E. Dornfeld
Glenn is past President of both the Board of Directors of the New York State Council on Divorce Mediation and the Family and Divorce Mediation Council of Greater New York. He is admitted to practice law in New York State and New Jersey, and trains people in divorce mediation through several groups. Glenn's practice consists almost solely of mediated family and divorce cases; he handles no adversarial matters, and is committed to helping clients try to resolve cases creatively, without resorting to litigation.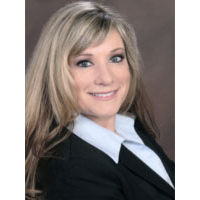 Lisa Wolman
Lisa Wolman MSW, Director of our NEW JERSEY CENTER FOR MEDIATION AND TRAINING helps individuals, couples and families resolve intense conflict. Her experience as a psychotherapist combined with advanced mediation training creates faster results to problem solving than traditional therapy and/or litigation. Rather than creating dependence she encourages independent thinking, which empowers her clients. In divorce mediation she guides you away from fighting. "Grueling litigation causes intense resentment and emotional damage to all involved. Those who learn to stop fighting become open to productive and fair agreements." As a member of the New Jersey Court Roster of Family Mediators Lisa understands the dynamics of Family Court. She has also worked at the Psychiatric Institute of Washington D.C. with high-conflict families and troubled teens suffering from a wide range of psychiatric illnesses and drug addiction. Contact our New Jersey Center at 201-470-3777 or visit us online at MEDIATIONCENTERNJ.COM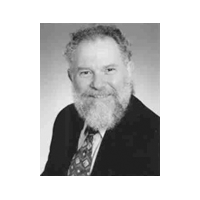 Howard Yahm | In Memoriam
Howard Yahm was our friend and partner for more than 25 years. He was such a unique individual and it is hard to remember him without using all kinds of superlatives. He was married to Ellie for more than 40 years. But only after she nearly died in a bicycle accident, did Howie's true devotion show as he nursed her to health for more than a year. Howie's warm, devoted parenting is best known by spending a little time with his two daughters, Rebecca and Sarah. They share so many of his best qualities.
Probably the singular thing about Howie was his passion for living life to the fullest. As a psychotherapist he never gave up on his patients, his energy would lead people to health. He founded our Center because he was disturbed by how much adversarial divorce hurt people. He took divorce mediation training before any of us, and then stayed with mediation and training throughout the rest of his life. Howie opened our training with the Game of Life and hundreds of our students remember Howie's ability to turn around their ideas about people going through divorce.
Howie had an extraordinary belief in social justice, peace, and God. We could argue and laugh for hours, but always there was a deep spiritual core. He always moved us in the best direction. We will miss him deeply.
Peace,
Steve Abel & Ken Neumann