The 2017 Tax Cuts and Jobs Act in the Context of Divorce Mediation and Working with the Truly Difficult Couple
Separate 4-Hour and 3-hour Same-day Workshops | NYC - March 11, 2018
Upcoming Training Workshops:
Sunday, March 11, 2018
THE 2017 TAX CUTS AND JOBS ACT
IN THE CONTEXT OF DIVORCE MEDIATION
a 4-Hour Workshop
&
WORKING WITH THE TRULY DIFFICULT COUPLE
a 3-Hour Workshop
Out beyond ideas of wrongdoing and rightdoing, there is a field. I'll meet you there. When the soul lies down in that grass, the world is too full to talk about. Ideas, language, even the phrase each other doesn't make any sense. –Rumi
Out beyond the ideas of media hype and political posturing is a field. Meet us there. Beyond the ideas of right doing or wrong doing are financial options and equitable solutions for divorcing couples. –Rod Wells
THE 2017 TAX CUTS AND JOBS ACT (Afternoon 4-hour Session)
Now is the time to go beyond the simplistic formulas based on old tax structures and craft new solutions based on real life outcomes. This training will guide you through the new tax landscape of divorce mediation in the context of the TCJA. The TCJA directly effects mediation of exemptions, the child tax credit, and maintenance (alimony) deductibility.
The Center for Mediation & Training is offering a 4-hour workshop for divorce mediators that will cover all of these points and a bit more. While the effects of the new tax law can be summed up for divorce mediators in 6 points, in this workshop each one of those points will be turned from jargon to plain English. The practical details will explained so that you understand all the ins and outs and will ultimately be able to cogently apply them to your divorce mediation practices. We will also review the new tax brackets, the new pass-through business rules, and educational credits. The program will be mixture of lecture, questions and answers, and fishbowl roleplays focused on tax options. If there is enough time, we will also do role play breakouts so everyone can try out different techniques.
Presenters: Steve Abel and Rod Wells
WORKING WITH THE TRULY DIFFICULT COUPLE (Morning 3-hour Session)
What do you do when one of the parties does not respond to your usual mediation techniques? What are the differential strategies when working with difficult men and with difficult women? How does the gender of the mediator impact this process? When do you bring in a co-mediator? These questions will be answered in a mixture of presentation, discussion and role-play demonstrations by the instructors, as well as opportunities for participants to do role plays.
Presenters: Ken Neumann and Donna Petrucelli
Workshop Details
Where: The Watson Hotel, 440 W. 57th Street, New York, NY 10019 (Map it.)
When: Sunday, March 11th
    9 AM – 12 PM: Working with the Truly Difficult Couple
    1 PM – 5 PM: The 2017 Tax Cuts and Jobs Act
Registration Fees:
Working with the Truly Difficult Couple: $125
The 2017 Tax Cuts and Jobs Act: $145
Full day: $250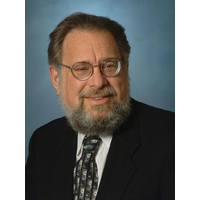 Steve Abel
Steven Abel, is a divorce mediator and family law attorney with more than 40 years of experience. He is available as a consultant to mediators and also handles the drafting of QDROs. He is a past President of the New York State Council on Divorce Mediation, the Academy of Professional Family Mediators, and the New York State Chapter of AFCC. He was recently honored by the NYSCDM, which named its annual award for service as the Abel Award. Steve served on the Board of Directors of the Center for Safety & Change (formerly Rockland Family Shelter) for more than 36 years.
Contact Info:
101 South Broadway
Nyack, NY 10960
Voice: 845-638-4666
Fax: 845-634-1675
E-mail: sabel@igc.org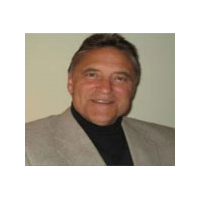 Rod Wells
Rod Wells has been a steadfast advocate of mediation throughout his career. He is Past-President of the New York State Council on Divorce Mediation, Past-President (and founding member) of the New York Chapter of the Association of Family and Conciliation Courts, and Founding President of APFM. Rod has held the Certified Financial Planner certification since 1986. When he is not mediating, he teaches courses on couples and family relations with his wife, Sandy.
Contact Info
16 Quaker Ave
Cornwall, NY 12518
Voice: (914) 213-4665
Website Address: Mediated-Divorce.Com
Email: roddywells@gmail.com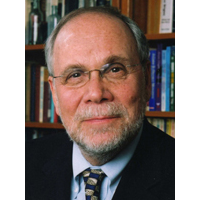 Kenneth Neumann
Kenneth Neumann is a Founding Board member of the Academy of Professional Family Mediators and was an Advanced Practitioner Member of the Association for Conflict Resolution, Family Section. He is a Founding Board Member and Past President of the New York State Council on Divorce Mediation. Ken also serves on the Board of the Association of Divorce Financial Planners as well as being a member of the Financial Therapy Association. Ken has received training as both a family therapist and as a Clinical School Psychologist. He has been working with parents and children going through the divorce process for over 35 years. He is a frequent presenter at conferences and has been actively involved in the training of family mediators since 1983.
Contact Info
111 W. 90th St.
New York, NY 10024
Tel: 212.799.4302
Fax: 212.721.1012
Email kenneumann@teammediation.org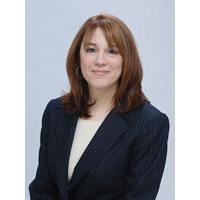 Donna Petrucelli
Donna is a Founding Member of the Academy of Professional Family Mediators and Co-Director of the Center's new Certification Program. She has been a professional negotiator for over twenty years, having honed her skills as a medical malpractice defense litigator, general counsel to a large not-for-profit, and employment lawyer. Donna is a past Chair of the New York State Bar Association's Committee on Women in the Law and was appointed to the New York State Bar Association President's Task Force to Develop Leadership and Diversity and the President's Task Force on Gender Equity. She has given numerous trainings on employment law issues, has presented on various topics at conferences, and was recently interviewed along with Ken Neumann for the Documentary the Big Flip.
Contact Info
111 W. 90th St.
New York, NY 10024
Tel: (212) 877-7254
Fax: 212.721.1012
email donna.petrucelli@gmail.com